Well, I was, and I loved what I saw.
The teams in red indicate a loss tonight, the teams in blue, a win. So, as you can plainly see is that most of the teams that are just ahead of us lost tonight. When, yes, I said when, we win tomorrow against Dallas who, by the way, lost tonight, we will move up to the 8th and final playoff spot for now. That is awesome. We would need the two points though, not just one.
I wanted to also talk about that exciting game last night between the Pens and the Chicago Blackhawks. What an exciting game it was. We had alot of good things and alot of bad things that came from that game.
I will start with a good point since I am an optimist. I loved our resiliency. I love the way, even though we kept blowing leads, we still came back to win against a very tough Blackhawk team.
A bad point is the fact that we couldn't hold the lead once we got it.
Another good point is that Jordan Staal played out of his mind with his current linemate in Chris Kunitz. They looked incredible together. This fact could really screw up the Penguins plans if indeed they plan on shipping Staal off somewhere else. They seemed to have instant chemistry. They both had a goal and an assist.
Another bad point is that the Pens were dominated in the third period. They gave up twenty shots and looked terrible.
Another good point was that they never lost hope and Marc Andre Fleury looked incredible in
net. After all, you can only do so much when you are in a shooting gallery.
A final bad point is that we gave up a hat trick, which will always go down now as the game Jonathan Toews scored his first. I hate that being in the books.
Being an optimist, I will end these on a good note. Did anyone notice the secondary scoring by this team lately. I am loving it. It isn't all on Evgeni Malkin and Sidney Crosby.
We played the type of game that was expected, but I would have to say that two months ago, we would have been blown out of a game like that. It was almost like last year, when we played games, you just expected us to win.
I like our outlook, we are just starting to get hot now with a record of 4-1-1 under our new head coach. Who knows where we can go from here.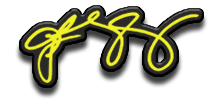 Read More......